List provided by guest blogger Anne Jarrett,MS,RPh & blog layout by Mark Currier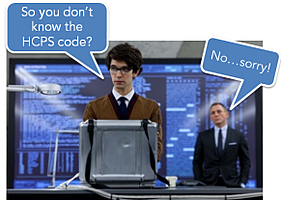 Our recent What's for Lunch? Reuniting Physicians with Drug Detailers post generated a lot of interest and comments. One particular comment thread, by reimbursement expert Anne Jarrett at ATJ Consulting, LLC regarding drug reps and pharmacists, was so good we asked her to help share a top 10 list of the things she wished drug reps knew from a pharmacist's perspective. Here is Anne's list with some help from a few classic movies (bonus points if you know them all).
1. Remember, no one gets the drug unless we, the pharmacy, buy it. Therefore, physicians should not be your only targets. It is imperative that you meet with the appropriate pharmacists as well.


Wizard of Oz (1939)

2. No, we will not order the new drug you just talked about with doctors just because they said they are going to use it. We have a budget. Plus, we have a formulary.

Boiler Room (2000)

3. Our perspective is the exact opposite of yours. Using "Sales 101" tactics alone will not be effective. For instance, any effort you have been directed to do in order to increase your face time with us is annoying at best.

Glengary Glenn Ross (1992)

4. Pharmacists are important members of the Pharmacy and Therapeutics Committee (P&T), so it is crucial for you to be able to tell us why your drug should be added to our formulary.


Scent of a Woman (1992)

5. You should be able to tell us what the Healthcare Common Procedure Coding System (HCPCS) code of your new drug is as well as the required Medicare billing units.

Skyfall (2012)

6. You should be able to tell us what we can expect in the way of reimbursement for your drug from various payers.

Jerry Maguire (1996)

7. You should be able to tell us if your company has a contract with our GPO (group purchasing organization). If so, you should have a copy of the contract, be able to discuss its details, and answer our questions.


Social Network (2010)

8. You should be able to tell us, with confidence, when your drug will be available from our wholesaler.

Andromeda Strain (1971)

9. We do not work for you, so, no, we don't have time to run a drug usage report so you can compare it with the usually inaccurate numbers your company gives you.

Minority Report (2002)

10. No, we do not "have a minute." It is OK to tell your manager that we said, "Don't call us, we'll call you," when the contract is signed.


Poltergiest (1982)
Do you agree with Anne? How are your reps trained to interact with pharmacists today? Please comment below.
Need help in this area? CLD can develop virtual preceptorships, workshops, or talior your next POA meeting to help your sales reps effectively address specialty pharma and reimbursements.